Cork Regatta 
This was another very big regatta this year, possibly boosted by the appearance of the Olympic medalist O'Donovan brothers and a host of other leading Irish international rowers. The stars did not disappoint with some superb racing from the O'Donovans in both the single sculls (where Paul had the better of his brother Gary) and in the double sculls.
The Jes brought a large squad of 55 rowers to Cork, including the first years who were getting their first taste of rowing at the NRC. A feature of the Jes entry was the large number of eights, with crews taking part in six different competitions - probably the first time that the Jes had six different crews. They certainly did not disappoint, with one win and four second place finishes in the eights. The win came in the boys J15 race where the Jes came from behind to edge out the St. Michaels crew in a very exciting finish. The winning crew was Dylan Finan, Aaron Burke, Mark Ward, Oliver Kelly, Alex Morales-Glynn, Eamon OTuathail, Niall Cahalan, Gavin Dempsey and Paul Tannian(cox).
While that ws the only Jes win over the weekend, the club did have a total of ten second place finishes. With a little bit of luck, hopefully some of these can be turned into 1st place finishes at champs in a few weeks.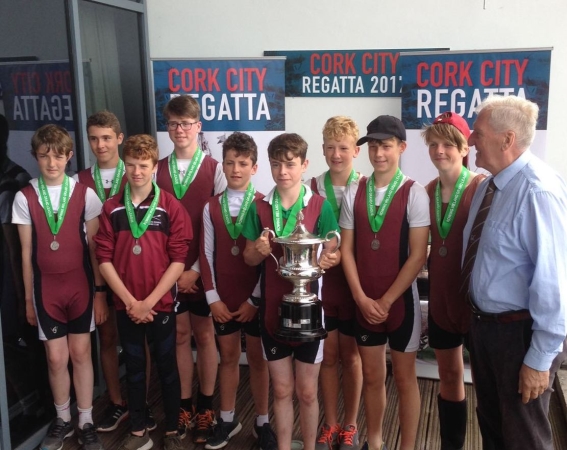 The J15 winning eight with the very large trophy (l to r) Dylan Finan, Alex Morales-Glynn, Gavin Dempsey, Eamon OTuathail, Niall Cahalan, Paul Tannian, Aaron deBurca, Mark Ward, Oliver Kelly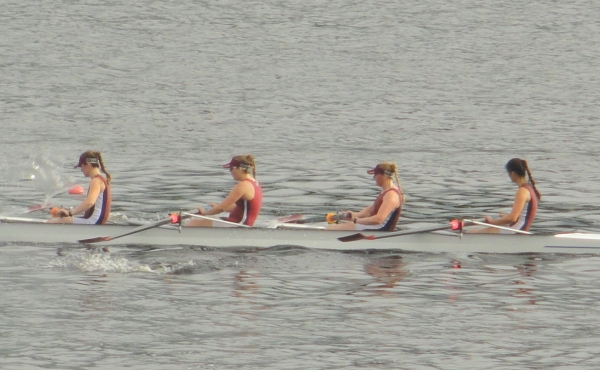 The girls J18 coxless four performed really well to take 2nd place behind a strong Commercial crew (l to r): Caoileann NicDhonncha, Laoise NiGhriofa, Roisin Gavin, Ciara Walsh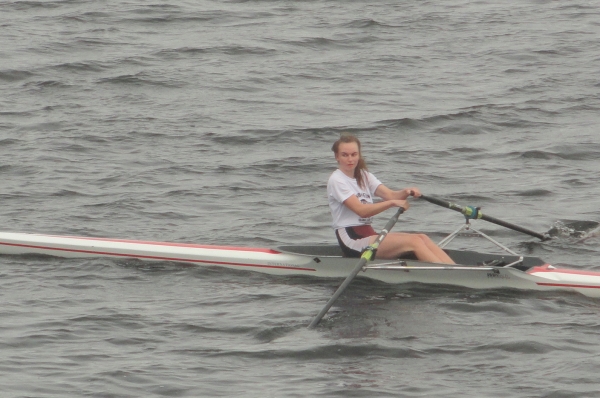 An impressive 2nd place for Amy O'Gorman in the J15 scull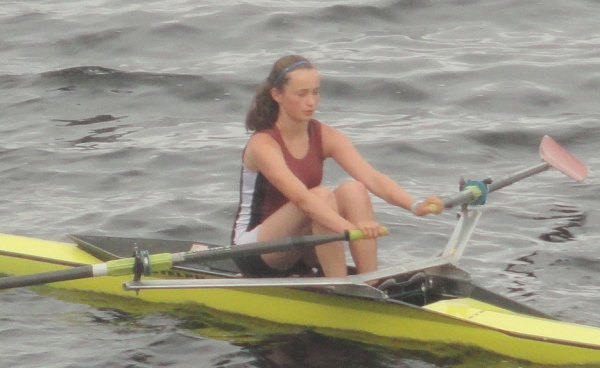 Kate Hume - a very creditable 3rd in the J15 scull - even though she is in a younger age group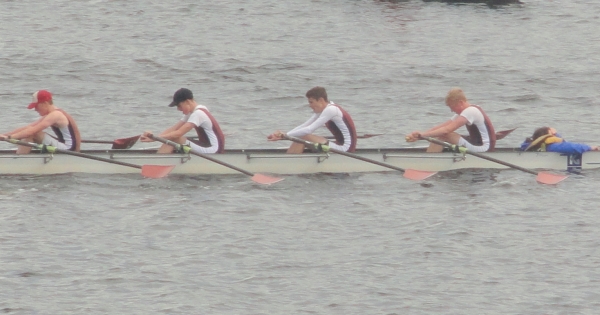 A boys J15 quad (l to r) Oliver Kelly, Mark Ward, Alex Morales-Glynn, Aaron deBurca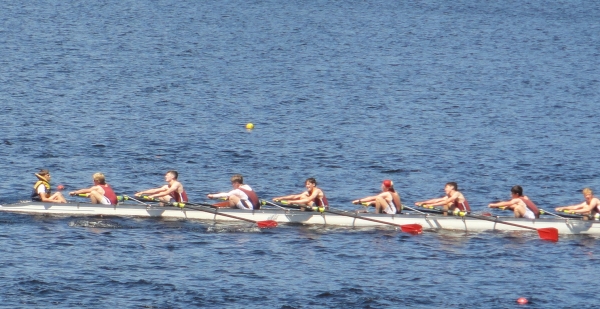 The J16 boys 8+ giving it everything as they approach the finish (l to r): Fionn Ryan (cox), Tom McGuinness, Tom Kavanagh, Eamon O Tuathail, Thomas Hume, Sam Reidy, Luke Flynn, Daire Elberse, Aaron deBurca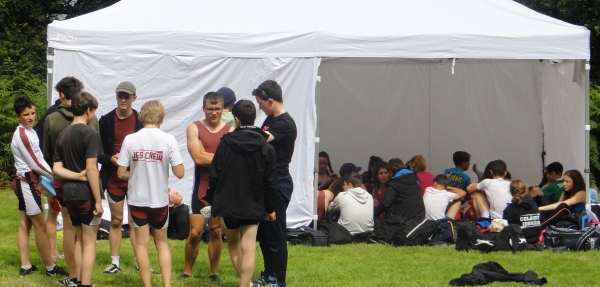 Discussing tactics between races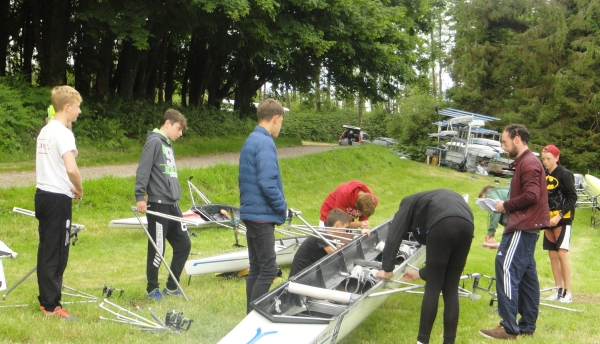 The boys J15 crew prepare under the watchful eye of Conor Coughlan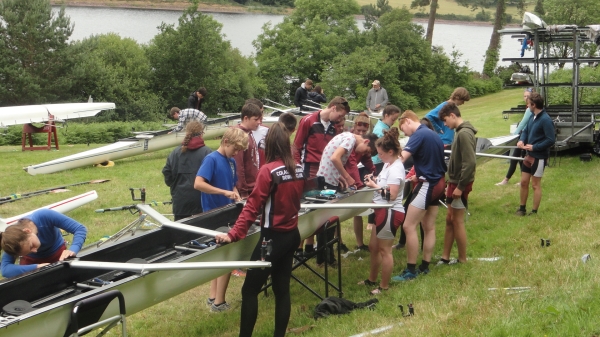 A case of many hands make light work!